We met on August 4, 2007 at 4:20 pm in Indiana USA. At that time, Paul was living in Hawaii and Rich was living in Oregon. We were both in Indiana for a weekend gathering of the gay-bi-questioning group of the Mankind Project (mkp.org). We both were active in this awesome men's organization in our respective communities. Our meeting was perhaps a one-in-a-billion chance encounter of two kindred spirits colliding into each other! Below is the first picture of us ever taken together.
When the weekend ended, Rich postponed his Monday departure to return to the west coast and instead traveled with Paul to visit Washington, DC, New York, Pennsylvania and Michigan. Traveling together was easy and Rich's return to Oregon was postponed a second time so Paul could introduce Rich to his family in Ohio.
Rich's friend, Nancy Matthews, upon hearing what fun we were having on our electric east coast tour, dubbed our time together that August/September 2007 as the "euphoria tour." The name stuck!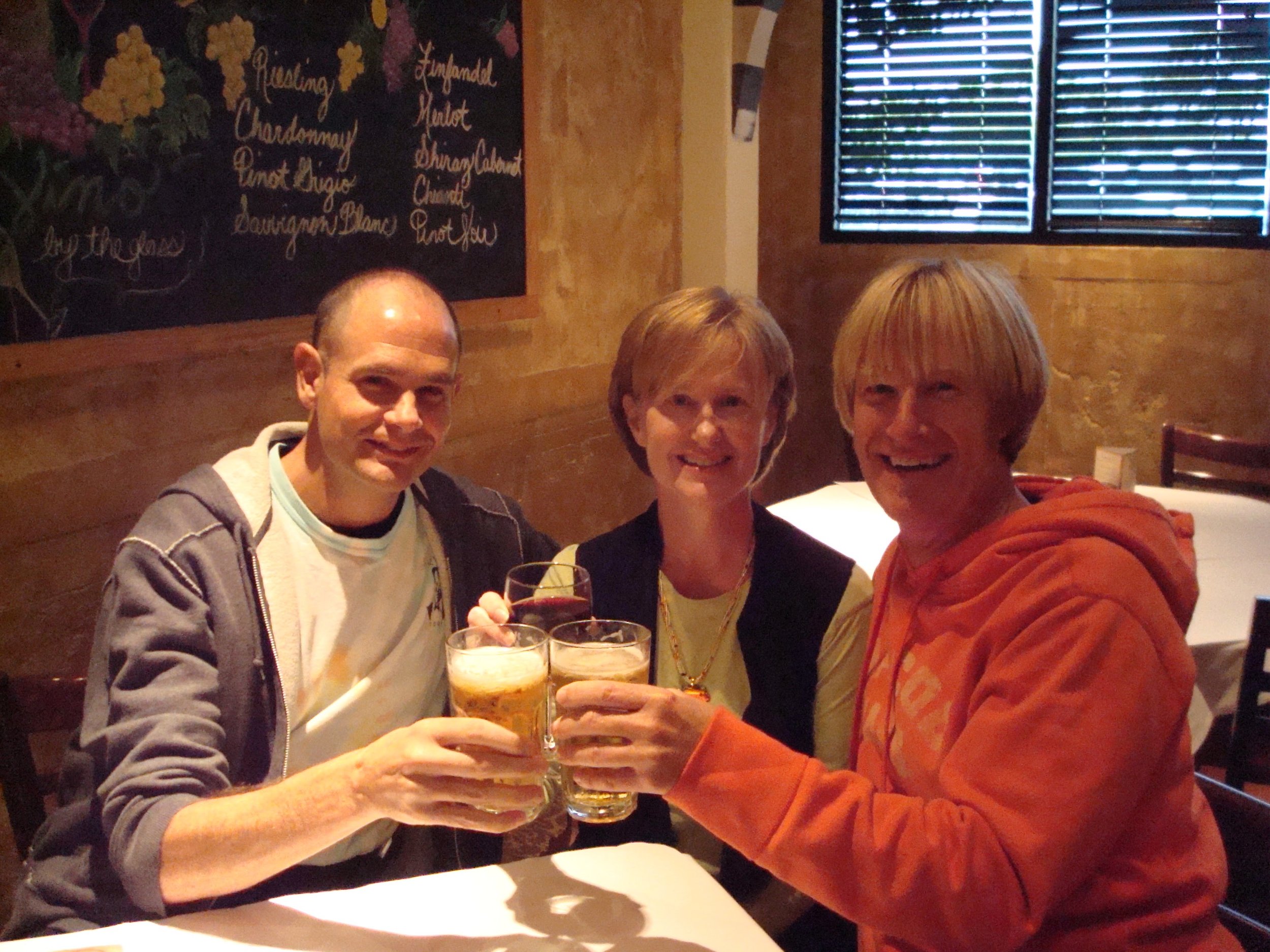 Technically the Euphoria Tour ended after Rich got two thumbs up from Paul's parents and he returned to Oregon to begin teaching another year as a public school teacher. But over the course of the next several months we visited each other a few times. On the strength of our connection, Paul moved from Hawaii to Oregon that November. We deepened our relationship and the following September 2008 we were married in California among a small group of friends and family, So really the Euphoria continued as recorded in our photos below.
We settled into a routine, busy Portland, Oregon life working, loving our dog Dino the Doberman, and traveling whenever we could. Without any discussion between us we often spent the first 30 minutes in any hotel room moving things around and making it comfortable and more functional. In September 2015, we were staying in an oceanfront hotel on the spectacular southern Oregon coast. It was a "mini-suite" that was stuffed with too much furniture. Paul requested to have some of it removed. They refused. We laughed and Rich blurted out, "we're the hotel guys!" The name stuck!